January 2, 2015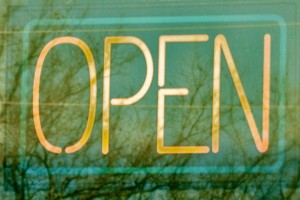 1 At ZEEK Magazine, we work each week to develop and lift up emerging and established Jewish voices on social change, spirituality, arts and culture. We delight in the intersections and new ideas that make this landscape feel vibrant and cultural shifts and social change possible.
2 What makes us different is how we do it: by giving readers a way to engage whenever possible so you can do more than just read or reflect, you can take action.
3 More readers now than ever! ZEEK's readership is up 42% since we relaunched in 2013 (Woot! Woot!)
4 We've been ahead of the curve, pushing ideas forward, helping them reach critical mass on the national stage and in the Jewish community.
5 Like so many mission-driven magazines and publications, ZEEK is struggling. Our future is in jeopardy.
6 We don't want to shut down at this pivotal moment for Jewish social justice.
7 We don't have a fancy way to ask for your help— no capacity to create a zinger ZEEK appeal or viral video. (What we've accomplished we've done on a tiny budget with one part-time staffer and the good will of many, many volunteers.) We just have this Indiegogo campaign.
8 It comes down to this: Do you think ZEEK has a meaningful role to play?
9 If so, we need you. With a groundswell of support now, we'll be able to reach out to potential institutional and foundation partners with numbers of not just engaged readers, but a groundswell of grassroots supporters. We need you to stand behind us so that they'll stand behind us.
10 We're a small magazine, but we think what we do is important. We hope that you do, too.
Thanks so much for all that you do to create and support an inclusive, diverse, progressive Jewish community. Wishing you an inspiring 2015, on behalf of the ZEEK board.