Judith Joseph
Award-winning artist Judith Joseph has created hundreds of Ketubot and paintings. Recently, she has been working on interactive installation pieces that ask participants to respond to such questions as: What do you wish for your relationships? What does the world owe you? What do you owe the world?


Her portfolio can be seen at judithjosephstudio.com. She writes about artists and how they make it work creatively, professionally and practically, at ketuba.wordpress.com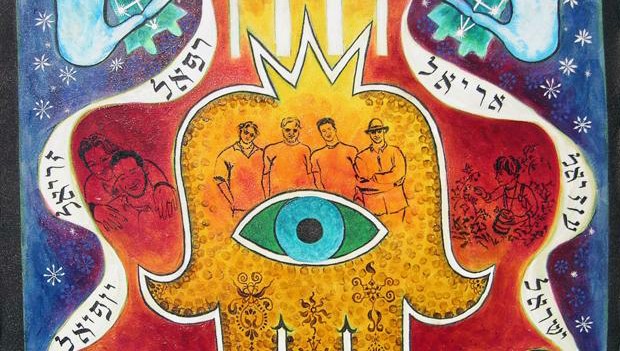 Judith Joseph, detail of Hamsa For Cameron 2010
Arts and Culture
Hamsa For Cameron, by Judith Joseph
Arts and Culture

Amulet Ethan by Judith Joseph.
Arts and Culture

Hamsa For Emmett is an amulet by Judith Joseph.