Patricia Eszter Margit
Patricia Eszter Margit is an author, journalist, editor, PR/marketing expert and community organizer from Hungary living in New York City. Her writing has appeared in JTA, the Jerusalem Report, eJewish Philanthropy, Jewish Renaissance, Nepszabadsag (the largest Hungarian daily), ELLE and Marie Claire. Eszter is the founder and a board member of Art Kibbutz and an advisory board member of the Jewish Art Salon. Her novel, "The Jewish Bride," has been a bestseller since 2009.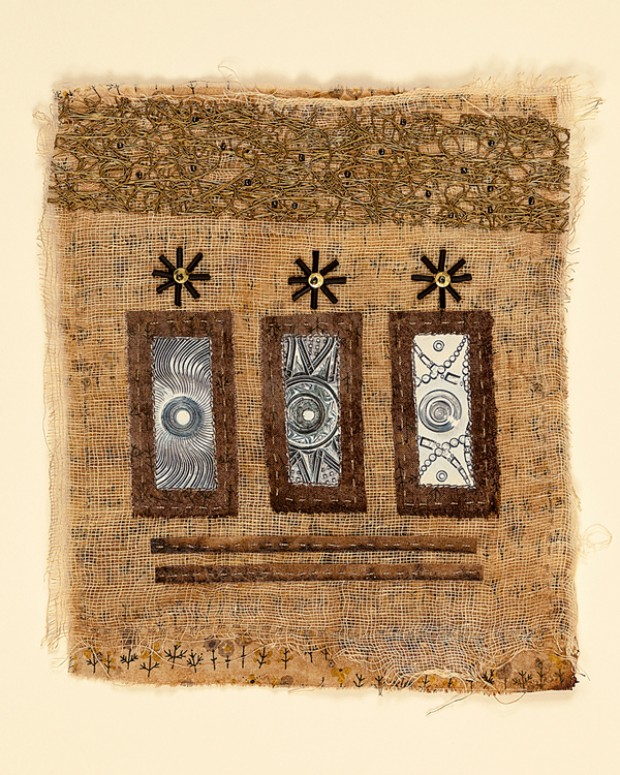 Robin Atlas, "Bfnei Shlosha," mixed media on fabric, 2012.
Arts and Culture
Lashon hara," Seattle-based artist Robin Atlas tells me, "is a universal issue that goes way beyond the personal level, even the laws of Judaism. The whole world could be changed for the better if people would be mindful of their speech."
Working in mixed media, mainly textile art, Atlas elevates lashon hara into the broader context of intolerance, anti-Semitism, xenophobia, racism and discrimination.
Atlas invites viewers to join her in expanding the conversation in her interactive exhibit "Lashon Hara: On the Consequences of Hate Speech," at the Anne Frank Center in New York. Read More.