June 13, 2011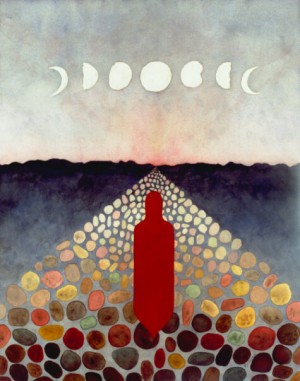 Pamela Yates
Today, over 400 women rabbis have been ordained in the Conservative, Reform, and Reconstructionist movements. In every non-Orthodox movement of Judaism, women are cantors, seminary teachers, and synagogue presidents. We are equal partners in religious services and we participate equally in Jewish rituals, from celebrating the birth of our daughters, to hearing them bless the Torah at their bat mitzvahs, to saying kaddish for our dead. And the language of our liturgy reflects that equality, as we increasingly pray to Shechinah, the Presence, who is female as well as male. Even the modern Orthodox in the United States are edging towards egalitarianism, as we witness the growth of Orthodox women's prayer circles, Orthodox women on the bimah offering divrei (teachings) from the Torah, and, slowly, women as heads of communities, and even, tentatively, women as quasi-rabbis. In fact, women are so pervasive in all branches of U.S. Jewish spiritual and ritual life that articles have begun appearing on how we can once again make Judaism appealing for men.
Rarely does the face of a religion change so quickly—and so successfully. Within the United States, egalitarianism has become the baseline practice for the majority of American Jews. While the salaries and status of women Jewish professionals still lags below those of men, in the specifically religious arena, Jewish-American feminists have seen our most extraordinary dreams fulfilled. Perhaps, then, it is no surprise that so many of us who live and work in the United States have begun asking: Do we still need Jewish feminism? Is it time to move on?
If feminism were only about achieving parity, the work of American Jewish feminism might be done. Yet, to think that feminism is only about egalitarianism mistakes the feminist project, both within the Jewish world and beyond.
Equal or Different?
Jewish feminism must be understood within the larger feminist context. Too often, feminism is understood solely as the attempt by women to achieve equality with men. Beginning with the suffragettes in the nineteenth century, feminists certainly—and rightly—have argued that women must be accorded an equal place with men in the public sphere. As a result of the pioneering work of these feminists, women now have the right to vote, to attend the schools of our own choosing, and to keep what we earn (though we have not yet achieved equal pay for equal work). It is this "equality" feminism that has been so successful in the Jewish world, with Jewish women in visible roles in all aspects of Jewish religious life.
That said, the work of equality feminism is not complete. Male rabbis still outnumber female and too often in all the movements men are looked to as the authoritative voices for religious practice. Shifra Bronznick has written powerfully about the glass ceiling that still exists in the Jewish institutional world. Still, Jewish women are closer than ever before to achieving parity.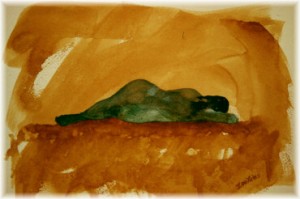 Pamela Yates
Yet feminism in the United States has never only been about attaining equality. A very different stream of feminism, labeled "difference feminism" in the 1980s, has argued that women are fundamentally different from men. While equality feminists argue that women are fundamentally the same as men and thus deserve the same rights (an argument echoed today in the same-sex marriage debate), difference feminists argue that the world would be better off if women and women's values replaced men and men's values. The utopianism of the difference movement is striking. Believing that men are essentially aggressive and selfish, while women are essentially nurturing and selfless, difference feminists imagine replacing our current "patriarchal" world with a new (matriarchal) world guided by love and caring. In their eyes, women can revolutionize Jewish practice by reimagining our understanding of God.
Identity with a Difference
In the American context, difference feminism was one of the leading contributors to the "identity politics" debates of the 1980s. Identity politics began within the Black feminist community as a way of discussing the unique oppression of particular sets of individuals within the larger society. In its most radical formulation, identity politics drew on the theories of difference feminism to suggest that oppressed people might only be able to truly realize their best selves if they separated from the oppressive larger community into smaller groups defined by their identity.
Thus we saw the advent of the Black Power movement and lesbian separatism in the larger society, and the formation of women-only rosh chodesh groups within the Jewish world. These movements were an understandable response to centuries of straight white male exclusionary practices. However, their effect was to distance the feminist movement from young women who wanted to participate with, rather than apart from, their male friends, colleagues, and lovers.
However, there was another aspect to identity politics. In its most powerful formulation, identity politics suggested that we all gain when each of us can celebrate our differences as well as our similarities. In Jewish theology, identity politics—driven by the theories of difference feminism—has brought about the effort to reimagine God as Shechinah (fem., the Presence) or Yah (the Breath of Life), instead of as Adonai (Lord) or Melech (King)—though we have not quite gotten as far as Goddess. In ritual, identity politics has led to the introduction of alternative celebrations for holidays like Chanukah and Purim, downplaying military victories and playing up the triumph of the "other." Identity politics also made room within feminism for other oppressed groups. The theories of difference feminism could easily extend to gay, lesbian, bisexual and transgender people, to people with disabilities, and to converts as well as long-time Jews. These groups, in turn, have given us a new understanding of such basic concepts of Jewish theology as what it means to be "Chosen," how we practice "tikkun olam," and what it means to be created "btselem elohim." Bolstered by difference feminism, identity politics became a way to not just enlarge the Jewish tent, but to reimagine the Jewish theology and practice.
A Postmodern Difference
In describing the ways in which difference feminists helped revision Judaism, I do not mean to suggest that "difference" feminism played a more significant role than equality feminism. Rather, the debates—at times fierce—between these two groups of feminists now seem beside the point. First, the ability of contemporary feminist theologians to be heard today rests in large part upon the work of women like Rachel Adler and Marcia Falk who struggled to be heard at a time when institutional Judaism excluded their voices. Difference feminists could not have "re-engendered Judaism" without feminists like Judith Plaskow who worked to give women theologians a place at the table, creating such institutional venues for religious feminist thought as the Journal of Feminist Studies in Religion while also creating the theology that would inspire them. Perhaps it is most accurate to say that equality feminism brought women to the bimah and gave us the opportunity to change Jewish practice, and that difference feminism gave us the tools to address the content of that practice. Second, and more radically, I would like to suggest that the changes women worked so hard to achieve may well have succeeded not because mainstream Jews came to believe the difference ideology that "women's way of knowing is different from/better than men's," but because difference feminism was suggesting radical changes to Jewish theology and practice at a time when the established forms were no longer a good fit for the contemporary way of being. That is, feminists had caught the tidal wave of postmodern change long before the established Jewish community saw it coming. As a result, feminists were able to become the guiding force in reimagining Jewish theology for the twenty-first century and beyond.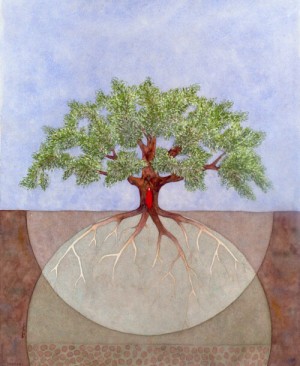 Pamela Yates
We are living a paradigm shift, both within our secular and Jewish culture. In the secular world, we are living a revolution in culture brought on largely by technology, as information becomes global and immediately accessible. In Jewish culture, we are experiencing a paradigm shift brought on by the Holocaust, with its existential questions about the nature of God; by the establishment of the State of Israel, with its pragmatic questions about the continuity of diasporic Judaism; and by the globalized, interconnected secular culture coming into being.
While establishment Judaism buried its collective head, Jewish feminists had pragmatic and theoretical responses to these titanic changes in Jewish life. I am only beginning to understand the interactions of these cultural moments, but it does seem safe to say that what Jewish feminists brought with them, most of all, was a new emphasis on what is now called a spirituality of care. That is, Jewish feminists insisted upon a theology of a Compassionate God and an inclusive understanding of the Jewish people—a belief that "we were all at Sinai"; a liturgy shaped to respond to personal experience; and a practice rooted in social justice, the belief that none of us will have "reached the mountaintop" until all of us do.
Jewish feminism is experienced today in efforts that are often not explicitly gendered. It is seen in a significant outreach to converts and those in interfaith relationships. It is heard in contemporary poems and prayers included as a matter of course in a thousand-year old liturgy. It is felt through the efforts of Jews campaigning to save Darfur, to aid the victims of Indonesian tsunamis, to help the homeless in New Orleans. None of these efforts are explicitly "feminist" and yet none of them would be possible now without the decades-long work of Jewish feminist theologians.
We circle back, then, to the original question. Does Judaism still need Jewish feminism? The question, we can see now, becomes absurd. Jewish feminism is the face of contemporary Judaism. We can't imagine Judaism without it.