May 2, 2014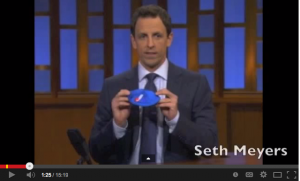 On today's Morning Jew we look at, duh, Donald Sterling, not just his racist rant, but his housing discrimination history and misogyny. Then we turn to People's 50 "Most Beautiful" people list and wonder why there are so few Jewish punims on the list. And in front of the camera. And then we explore why Sarah Palin did a major solid for Jews this week. Who knew! And in a bonus, we bring you a mensch update and a call from Aunt Linda! We won't tell you who the mensch is. But we will give you a hint: He's a silver lining!
Editor's Note: Zeek enjoys partnering with comics Katie Halper and Heather Gold, to bring you Morning Jew, a tongue-in-cheek takedown of morning news shows, talking heads, and the news itself. Nu, they ask, Is it good for the Jews?
If you enjoy the show, spread the word and consider supporting Morning Jew at Patreon.