Cindy Greenberg
Cindy Greenberg is Director of Repair the World: NYC, which launches on MLK Day with more than a dozen volunteer opportunities in Brooklyn in partnership with 25 community organizations. All projects include a service-learning component to explore the broader context of the issue the project is addressing.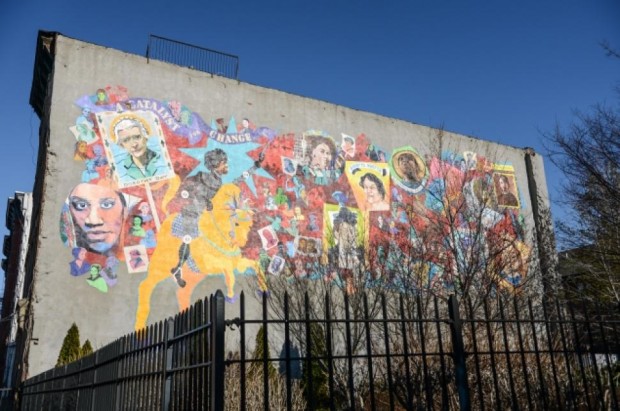 Bed-Stuy Mural: When Women Pursue Justice. Photo: Tiffany Hagler-Geard, Daily news.
News and Politics
For volunteering to have a substantive impact on a community or issue area, writes Repair the World:NYC's Cindy Greenberg, it has to be rooted in partnership, done with — not for — the community. Volunteering that is the byproduct of respectful partnership where everyone involved learns from the experiences of the other, builds authentic bridges between communities and ensures that the service work is actually needed.