Eleanor Dubinsky
Indie-songstress Eleanor Dubinsky's sultry vocals ride a groovy mix of French pop, new American soul and Latin rhythms. Her music expresses her passion for a diversity of people and cultures. She sings her original songs in English, French and Spanish and uses multiple languages and global rhythms to tell a story that is personal and accessible. Born in St. Louis and based in New York City, she performs with a four-piece band consisting of guitar, bass, drums, percussion and cello, locally and around the globe. For more information about Eleanor visit her site EleanorDubinsky.com.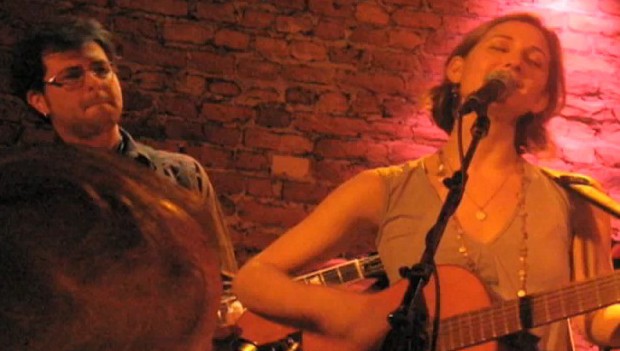 Eleanor Dubinsky, from We Can Make Music, Live at Rockwood Music Hall, NYC.
Arts and Culture
A love song for musicians traveling around the world, doing our thing.