Joanna Steinhardt
Joanna Steinhardt is a freelance writer in the Bay Area. Recipient of a Master's degree in Cultural Studies from Hebrew University, Steinhardt formerly served as the Program Coordinator at the Taub-Koret Center for Jewish Peoplehood, at San Francisco's Jewish Community Center (JCCSF).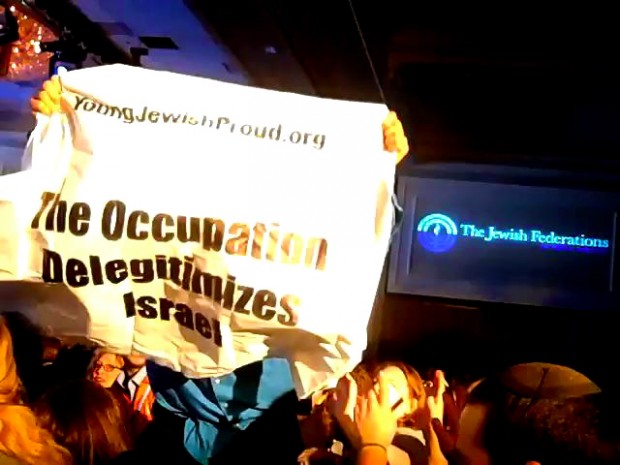 mondoweiss
News and Politics
I asked a protester, "Why disrupt the GA?" She answered, "We had to scream to be heard."
Arts and Culture

Joanna Steinhardt examines the Jewish gangster mythos, and why it's only nostalgic, and doesn't apply to the crooks of today.
Arts and Culture

Jewlia Eisenberg and Charming Hostess excavate our polytheistic heritage, showing how women found "back channels" for communication that would otherwise have been impossible.
Arts and Culture

Playing with Israeli Messianism can be dangerous, but the groundbreaking Israeli band Kolot HaLevi'im (Voices of the Levites) reconstructs the past with a hybrid musical aesthetic and theological creatiivity that takes us very much into a progressive present.