April 1, 2011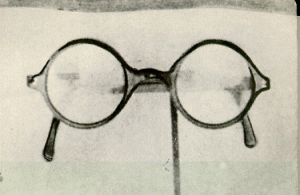 For the past five years we, Mark Shechner, Victoria Aarons, and Thane Rosenbaum, have served as judges for the Edward Lewis Wallant Prize for Jewish writers living in the United States. The award was established 48 years ago by Dr. Irving and Frances Waltman – who are still the prize's sponsors – in honor of the novelist Edward Lewis Wallant, who died of an aneurism at age 36. Ever since, the prize has been given institutional support by the University of Hartford's Maurice Greenberg Center for Judaic Studies. The Wallant prize is given annually to "an American writer, preferably unrecognized, whose published creative work of fiction is considered to have significance for the American Jew." Therefore the award has focused its attention on younger Jewish writers in America, often the authors of first books. The initial Wallant Prize in 1963 was given to Norman Fruchter for his novel "Coat Upon a Stick." Subsequent winners have included Chaim Potok, Cynthia Ozick, Arthur A. Cohen, Francine Prose, Daphne Merkin, Steve Stern, Dara Horn, Thane Rosenbaum, Melvin Jules Bukiet, Nicole Krauss, Ehud Havazelet, and Sarah Houghteling. This isn't a comprehensive who's who of Jewish writing, but it is a sturdy list of writers, and several generations of judges have devoted themselves to discovering emerging writers and introducing their names and works to the public. The winner for 2010, to be presented at a ceremony at Hartford University on May 2, 2011, is Julie Orringer, for the novel The Invisible Bridge, a horrifying saga of Hungary's Jews during the years of the Shoah.
In the five years since we have been working together, we have read something in the vicinity of 50-plus works of fiction – novels and short story collections – and are acquainted by rumor, review, blurb, web, and bookstore browsing with many more. A spreadsheet we've been keeping, though thin and haphazard before 2006 and untidy and capricious afterwards, currently lists 90 works of fiction written in English in the United States. We have excluded America's marquee Jewish writers, like Philip Roth, Michael Chabon, Jonathan Lethem, and Jonathan Safran Foer, from the list, preferring to keep track of reputations somewhere between obscurity and mid-list. We are, however, hardly exhaustive about whom we include, and not every book comes easily to our attention. Authors on it include our most recent prize winners: Ehud Havazelet (2007), Eileen Pollack (2008), Sara Houghteling (2009), and Julie Orringer (2010), along with the likes of Tony Eprile, David Bezmozgis, David Unger, Rachel Kadish, Scott Nadelson, Lara Vapnyar, Jennifer Gilmore, Joshua Cohen, Jonathan Keats, Austin Ratner, Jacob Paul, and others. These are the tip of a vast continent of prose fiction whose full mass is still unreckoned, and this roll call of active writers should give evidence to the shortsightedness of Irving Howe's famous and now quaint prophecy that with the death of his generation a distinctive writing in America by Jews would inevitably fade away. That happily didn't happen.
The evidence is plain that Jews are writing and publishing in ever greater numbers than before, and that America is one of the epicenters of this steady productivity. Notice that we steer clear of using such hyphenated titles as "Jewish- American writers" and "Jewish-American literature." Those terms have always been fraught and writers themselves have protested their indiscriminate use. Such terms are preloaded with ill-defined meanings, implying hyphenated identities, hybridized consciousnesses, and crises of identity. Such states of mind, these days, are barely on the map at all. The literature we read for the Wallant Prize suggests to us that "Jewish-American," with its inevitable hyphen standing for something essential, was never a term for the ages, but rather an idiom of convenience to describe a moment that has now passed, a moment when Jews were ascending in the ranks of American writing and thought and were viewed as hybrid creatures, divided in loyalty and spirit. In our own estimation, the label has lost its utility even as the literature it describes has grown robust. It is for that reason, to rethink the term itself, that we began compiling lists, thinking that our position in reading so much rich and vital literature might give us a head start in redefining it.
Significantly, we note that since the turn of the 21st century, an increasing number of Jewish writers may be Americans according to their current locales, but are certainly not so by birth. Not surprisingly, the United States is one of the ports at which they have dropped anchor and established their careers, but they come from elsewhere, and sometimes from other languages, such as David Bezmozgis (Latvia, by way of Canada), Joseph Kertes (Hungary/Canada), David Unger (Guatemala), Ilan Stavans (Mexico),Tony Eprile and Shira Nayman (South Africa), Gigi Anders and Achi Obejas (Cuba), Keith Gessen, Lara Vapnyar, Maxim Shrayer, Gary Shteyngart (Russian), Sana Krasikov (Georgia), André Aciman (Egypt), Dahlia Sofer and Gina Nahai (Iran), Danit Brown and Avner Mandelman (Israel). Emigrant writing in America is hardly remarkable, but the vast contribution currently by Jews surely is notable, begging us to rethink what we mean by "American Jewish" writing. This list of names may be an exercise in pure demographics, a sociology of literature rather than the literature itself, but it is a uniquely modern demographic: when have we seen anything like this since the great migration of 1881-1923?
In this sense, the literature we regularly review does not appear to be continuous with the celebrated postwar fiction of Bernard Malamud, Saul Bellow, Isaac Rosenfeld, Grace Paley, Cynthia Ozick, Chaim Potok, and Philip Roth. Whatever else may have been true of that generation, those writers lived at both edges of their hyphens – American-Jewish – and defined themselves or found themselves defined through their incongruities. "I am an American, Chicago born," enthuses Bellow's Augie March on the first page of that novel. A celebrated gesture of identity such as Augie's would seem very strange now. Contemporary literature by Jews easily dispenses with such unequivocal declarations. New Jewish writing seems to have more in common with the broad currents of contemporary American fiction, so much of which is the work of émigrés. Think of writers who have put down roots here from far-flung places on the globe: Edwige Danticat (Haiti), Anchee Min and Ha Jin (China), Jhumpa Lahiri (India – Bengal), Junot Diaz (Dominican Republic), Jessica Hagedorn (Philippines), Chris Abani (Nigeria), Peter Carey (Australia), Colum McCann (Ireland). The new population of Jewish writers appears to mirror a broader movement in American literature: writers come from afar to seek sanctuary in America and to find their voices as writers in a country and a language that offer them protection and visibility. From that point of view, Jews are less special cases than they are typical examples of new Americans striking their roots in what Jhumpa Lahiri calls "unaccustomed earth."
A second reflection: "The self," the anxiously contrived "self," was what earlier generations of American Jewish writers agonized and wrote about, and an entire movement that stretches back to the early years of the 20th century might be epitomized with a phrase from Alfred Kazin's memoir, A Walker in the City": "I was so happy, I could not tell what I felt apart from the evenness of the heat in which I walked… . I was me, me, me, and it was summer" (A Walker in the City, 157-158). From Abraham Cahan's The Rise of David Levinsky and Anzia Yezierska's Hungry Hearts, through Henry Roth's Call It Sleep to Saul Bellow's Henderson the Rain King, with its insistent "I want, I want, I want" and Philip Roth's Portnoy's Complaint, "me, me, me," had an urgency and inevitability that made the focus on the self and its most ardent desires almost the definition of Jewish writing in America. The writer was to measure the progress of the Jew in finding a home in America while keeping watch on the losses in Jewish or Old World identity. Fiction attached itself to psychoanalysis, and the writer's job was to keep a fever chart of a character who was often just a thinly -disguised version of himself or herself. The fictions of Bellow and Roth answer most clearly to this preoccupation with navigating the "American" self: the therapeutic novels of Saul Bellow and the self-lacerating novels of Philip Roth.
In much of the best newer fiction, the arias of "me, me, me" have faded into choruses of "us, us, us," with the "us" being the Jews as a collective body. Many of these writers are not just disinterested in the self-referential, self-analyzing, self- gratifying, self-scrutiny, but they no longer question their connection to the tribe. Gone is the self-loathing and turbo- charged assimilating; the newer writers take it as a given that they are Jews. The Jewish stereotype is no longer being assisted by the Jewish writer: Gone are Roth's shiksa-chasers, Malamud's beleaguered, beaten-down and luckless Jews, Bellow's exhausting intellectuals and demotic sharpies; Ozick's Jewish writers and intellectuals trapped between two worlds and memories; Henry Roth's immigrants who will never shake off the Ellis Island stench. There are no longer Jewish mothers and references to bagels and baseball and assimilationist dreams.
At no time before have Jewish writers in America turned so uniformly to history for their fictions. Before this new roundup of writers: specifically Houghteling and Orringer, past Wallant winners, to a large degree, located their stories in contemporary America. What we see today is not just the Jewish voice turning outward after decades of inward reflection, but that the settings and set pieces themselves have been taken out for a walk, a test drive, as if the Jewish literary voice now has an impressive passport and has gone truly global. The literary setting matters. It's not just that some of the new Jewish writers are themselves from elsewhere, but that the American born writers are now better traveled. This is the very opposite of shtetl writing; no longer insulated and suffocating, gone are the tenements and even the suburban ambitions. The voice and the worldview have been stretched, the conceits focused not just on history, but also on a Jew's connection to a broader history.
What Howe did not anticipate is that the Wandering Jew had not quite yet finished wandering. Howe could not have imagined that the aftermath of the Cold War, and student protests, and Realpolitik maneuverings that led to the liberation of Soviet Jewry would end up unleashing a new wave of Russian writers–all of them Jewish and now living in the United States as Americans.
The new writers have conjured Jews that seemed to have always been there, without all of that psychological backstory. And even though so many of these writers still can't seem to break free of the gravitational pull of the Shoah, the fictional characters they create live in a post-Shoah world, seek to examine the legacy, but don't present the same kind of damage that we saw in the characters that Lewis Wallant himself gave us, along with Cynthia Ozick, I.B. Singer, David Grossman, Aryeh Lev Stollman, and Thane Rosenbaum.
History is everywhere in the current literature, and usually it is tragic history. Ehud Havazelet's Bearing the Body, for example, whose dramatic center takes place in San Francisco, returns us to the Shoah. This is a story about a father, who survived the Holocaust, and his two sons, American born, who have grown up without knowledge of their father's history, a history that defines them all, father and sons. The specter of the Holocaust here throws its shadow on subsequent generations.
Sara Houghteling's Pictures at an Exhibition, which won the Wallant Prize for 2009, is set in Paris both before and after the Shoah, and is about the Nazi looting of museums and private collections during the war. Houghteling opens up that history, the systematic, massive, ruthless looting, in ways that compel us to rethink the war itself, as if it were waged from the beginning for loot. As one absorbs her drama of paintings lost and found, one is tempted to see the Nazi passion for conquest in a new light entirely, one that suggests a relation of aesthetics to power. The fall of Paris had something to do – maybe much to do – with French Impressionism.
Julie Orringer's The Invisible Bridge follows the fate of a Hungarian-Jewish family, the Lévis, from the individualized dreams and aspirations of their pre-war existences into the collective desperation of wartime, as Jewish men are forced to work in the labor gangs behind the lines, the Munkaszolgálat, where conditions are as lethal as those at the front. During the brutal second half of the book, when Hungary enters the war and the Jewish men are sent off to work on the Munkaszolgálat, Orringer creates a full texture of nightmare with whatever tools she has available, partly her exhaustive research and partly her mind's eye. Her characters are as finely delineated as any characters in a domestic fiction. The intersection of personal histories with history at large makes all three of these novels powerful dramas.
Other books either foregrounding or backgrounding the Shoah include Gita Schwarz, Displaced Persons (2010); Margot Singer, Pale of Settlement (2009); Eugene Drucker, The Savior (2007); Ida Haettmer-Higgins, The History of History (2011); Norah Labiner, German for Travelers: A Novel in 95 Lessons (2010); Steve Stern, North of God (2008); Joseph Skibell, A Curable Romantic (2010); Aryeh Lev Stollman, The Illuminated Soul (2003); Sergio Troncoso, The Nature of Truth (2003); David Unger, The Price of Escape (2011); Steve Stern, The Frozen Rabbi (2010), and Joseph Kertes, The Darkest Hour (2010). Allied with them is Nathan Englander's The Ministry of Special Cases (2007), which deals with the Argentinian "dirty war" of 1976-1983 and the particular targeting of Jews by the military junta that governed Argentina during those years. Certainly much else is going on in this literature, but three developments stand out: 1) The growth of historicism and the emergence of the collective self, the "we" and "us" of the historical self replacing the "I" and "me" of earlier fiction; 2) The appearance of the researched novel as a vehicle for this historicism. In this regard, writers like Houghteling and Orringer might be considered "children of Sebald," after the German writer W.G. Sebald who pioneered a style of meditative scholarship that has had a powerful effect on subsequent writers; 3) The outlines of a new transnational or diaspora writing that recalls a century's earlier condition of Jewish writing under the powerful influences of Zionism, Marxism, the Haskalah, the Yiddish renaissance, and the vernacular (Russian, Polish, German, Czech, French) revivals of a century earlier. This transnationalism, however, is no longer scattered across European soil but concentrated on our own. Though the language is singular, the shadow languages behind it are many. We are witnessing a new era of Jewish writing in the United States, and as its readers we are particularly pleased to be in a position to watch it develop.