July 10, 2012
This is the last work of the late, great Harvey Pekar, who passed away two years ago at the age of 71. Perhaps best known for his series American Splendor, which he called "an autobiography written as it's happening," Pekar was a true American original, cantankerous, insightful, and occasionally brilliant.
Not the Israel My Parents Promised Me is, as Pekar's fans might expect, an autobiographical, narrative account of Pekar's own relationship to the Land and State of Israel (which he never visited). It's a political work, but primarily a personal story of lessons half-learned, allegiances formed and broken – which, come to think of it, is probably how most American Jews, certainly of Pekar's generation, come to relate to Israel as well.
Pekar didn't draw his own graphic novels. He collaborated with others, and Not the Israel My Parents Promised Me is no exception. Here, he works with the celebrated Jewish graphic artist JT Waldman, whose retold version of the Purim Story is a high water mark of New Jewish Culture. Zeek is proud to present the first publication of this important work, an excerpt in which the young Harvey first learns about Israel, and first fears for its survival. - Editors.
(Please click the first image for the full-size panel, then click through to read all four.)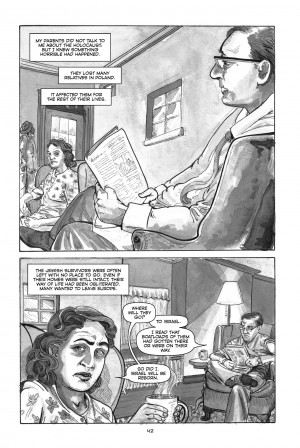 .
.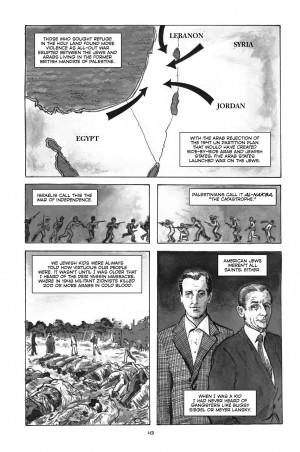 .
.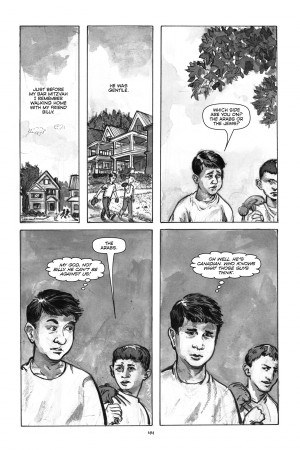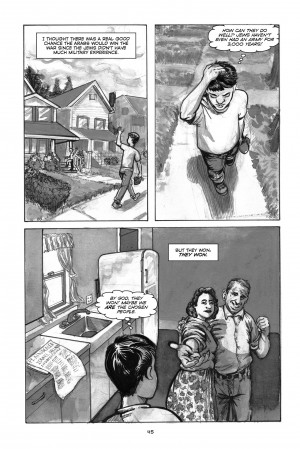 .
.
. Excerpted from NOT THE ISRAEL MY PARENTS PROMISED ME by Harvey Pekar and JT Waldman. Published in July 2012 by Hill and Wang, an imprint of Farrar, Straus and Giroux, LLC. Copyright (c) 2012 by Harvey Pekar and JT Waldman. All rights reserved.