November 17, 2014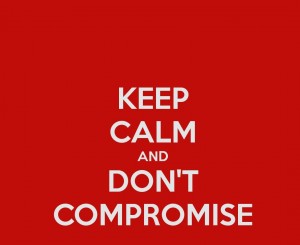 Christine Stone
One of the sound bites we've suddenly started hearing a lot since Election Day is about how politicians will start working together to address our nation's problems.
The word mentioned the most? Compromise.
With the next Congress to be led by Republicans in both the House and Senate, President Obama has vowed to use his last two years in office to forge compromises. At the same time, Senator Mitch McConnell thinks the president would be most effective in persuading lawmakers of his own party to back compromise.
Both sides cite issues they can work on together: taxes, infrastructure and trade. Only time will tell if this spirit of compromise will lead to unified action on the kinds of issues we saw voters support in the states: a minimum wage increase, paid sick days and a rejection of anti-choice initiatives. That's why advocates will need to keep hammering home the message that compromises cannot ignore everyday Americans, economic justice, basic fairness and expanding opportunity.
As long as there are aisles to cross, politicians will see compromise as one of the only ways to break through Washington gridlock. That's what politicians do. But for us advocates working to advance social change, compromise cannot be our driving force. In an unwavering voice, we must remind them where we stand and make it clear that we aren't going away.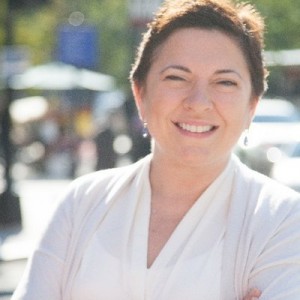 They say showing up is half the battle. A few years ago, I was part of a local push to change domestic violence laws involving the Pittsburgh police force. At the time, we were fighting the status quo, which allowed police officers to be promoted despite a history of domestic violence. A city council staffer called me, asking me to back down. My pushing for the bill, she said, was putting members of the City Council in a pickle – they wanted to quietly compromise on the issue. I responded that I didn't have to compromise on my position; I wasn't willing to play politics with domestic violence survivors. For 167 days, we organized, reached out to the media, and spoke before the members. We didn't back down. We didn't go away. An ordinance was eventually passed.
From that moment, I've chosen to stand firm when it comes to my positions on social justice issues and my personal and Jewish values.
*Our troops, veterans, and military families deserve better. While the VA has been slowly decreasing the backlog of claims, it's not good enough. My brother-in-law served our nation in the Second Battle of Fallujah, Iraq and received the Purple Heart. He was among 560 who were wounded, while sadly we lost 95 men and women. While Congress will find compromise in increasing money for national security and fighter jets, we can't compromise when it comes to caring for those who have served.

*When I hear politicians talk about increasing the retirement age, I think of my dad. He operates backhoes and builds houses. Growing up, I remember him working two, sometimes three jobs. At night, he fixed motorcycles at a local shop and on weekends, he'd draw schematics of septic systems for our local municipality. After all these years, he has dirt and oil permanently under his nails, his knees creek and his back hurts. While some members of Congress want to raise the eligibility age for Medicare and privatize Social Security, I couldn't imagine him waiting longer to collect Social Security. We can't compromise when it comes to protecting Social Security and making sure it keeps up with cost of living.

*The value of hard work was instilled in me from my dad. To help pay for college, I worked full-time. I still remember being offered a job in a law firm as a receptionist making $15,000 per year. That was nearly 20 years ago. Today, a full-time minimum wage worker makes just $14,500 a year, leaving too many struggling to make ends meet. We can't compromise on raising the minimum wage. We must refute the false argument that increasing the minimum wage will kill jobs.

*Diagnosed with breast cancer over a year ago, I don't know what my family would do without the Affordable Care Act. We have healthcare coverage that is affordable because the ACA ended discrimination based on pre-existing conditions. I have received world-class healthcare, and we can't compromise when it comes to making sure everyone does. While there are efforts underway to tax medical devices and eliminate the mandate for individuals to purchase health insurance, I vehemently oppose any efforts to repeal this law.
During the next two years, issues like these – ones that impact our daily lives on a deeply personal level – will come before the House and Senate. President Obama will have to decide whether or not to use his veto pen.
Regardless, we must not forget that change doesn't just happen in Washington. Big fights for economic justice, basic fairness and expanding opportunity have been led by those outside of Washington who cared enough to speak out loudly and consistently. While compromises will be made my politicians, we press on and mobilize in support of bold causes. Without compromise.
Christine Stone is Assistant Treasurer for the National Council of Jewish Women and the co-chair of the PA Coalition for Constitutional Values. She has been named one of Pittsburgh's 40 under 40. A financial fraud investigator, she lives in Squirrel Hill, PA, with her husband, two teens and chow chow Rocky. You can follow her on Twitter @ChristineMStone.