Carin Mrotz
Carin Mrotz is the Director of Operations and Communications at Jewish Community Action, which is working as part of a coalition to restore voting rights to disenfranchised Minnesotans. On staff since 2004, she has worked on campaigns for immigrant and workers' rights and played a key role in JCA's work to pass marriage equality in Minnesota in 2012. She founded and staffed Indie Jews, an initiative to organize and mobilize Jews outside of congregations. Carin grew up in South Florida and lives with her family in Minneapolis.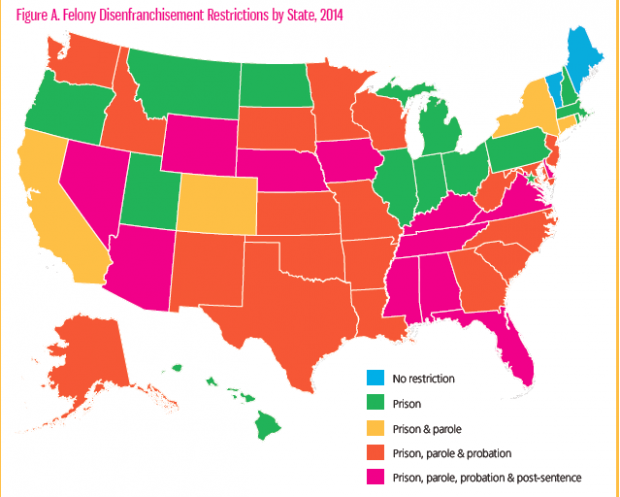 The Sentencing Project
News and Politics
Midterm elections are just days away. And like many in my community, I'm doing my part to get out the vote. We're making calls, knocking on doors, and — because Minnesotans can register to vote on Election Day — we'll keep going until the polls close.
In the 10 years I've worked in Jewish social justice, I've knocked on a lot of doors. I've had people yell at me, hug me, offer me a snack, and slam the door in my face.
The hardest response to take, though, is usually, "I can't vote."