Erica Brody
Erica Brody is an editor, writer and strategist committed to progressive causes. She believes that a diverse, inclusive Jewish community is good for everyone, and strongest when it is reflective, supportive, and innovative. She also believes that social change is social. And that it can be fun. She is Zeek's editor in chief and executive director (part time).
For a decade and a half, she's worked at the intersection of Judaism, justice and journalism, including at Bend the Arc/Jewish Funds for Justice, the National Council of Jewish Women, and the Forward. She's written about policy, arts and culture, women's rights, activism, economic justice, religion, and anti-poverty strategies. As an editor, she's helped hundreds of emerging and established Jewish writers of all stripes develop their voices and writing.
Erica is a proud native New Yorker, news and culture glutton, mamale, feminist wife, street art lover, writing coach and communications consultant. She lives in Brooklyn with her husband, daughter, and two plump cats.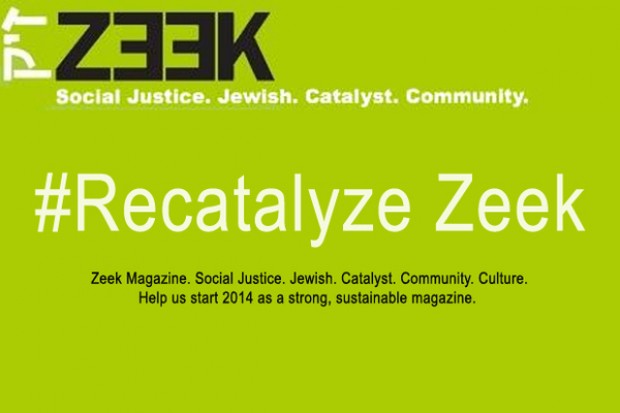 Life and Action
As Zeek's editor and executive director, I wanted to share my gratitude to all the early adopters who've helped our#ReCatalyze Zeek campaign take off on Indiegogo. Each time a new crowd-funded donation comes in, I feel encouraged and energized by this showing of support for what we're trying to do with Zeek and our vision for a strong, sustainable magazine in 2014!
Arts and Culture

"In my art practice I've been frustrated by my discomfort with bringing my spiritual practice and identity into the objects I make," artist Danielle Durchslag, co-creator of "Assembly Required: Sukkah Salon," tells Zeek in this Q & A. "Somehow the two have stayed separate. This exhibition is an attempt to bridge those worlds."
News and Politics

It's been an uproarious week for progressive Jews – with game-changing Supreme Court decisions (voting rights, marriage equality), a Texas-style filibuster to protect women's reproductive rights (take that, SB5), and even a presidential climate change announcement. And it's only Wednesday – with immigration reform on this week's congressional calendar, too.
Media and Tech

"I'm standing on the shoulders of hilarious giants full of chutzpah," self-described comedienne, director, and writer Jessie Kahnweiler tells Zeek about her new web-based miniseries, "Dude, Where's My Chutzpah?" The Six Points fellow took time out of her launch celebrations yesterday to answer some questions for Zeek.
News and Politics

As we mourn for Boston, we share this small roundup of early Jewish responses.
News and Politics

The American conversation around immigration has taken its rightful place, center stage. Today, Abby Levine – 33 — is once again bringing Jews and social justice together to support comprehensive immigration reform, this time at the Jewish Social Justice Roundtable.
News and Politics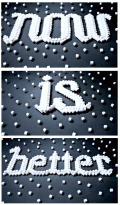 Zeek is back.
After a stint of recalibrating, we're rolling out a new incarnation of Zeek, and I'm both proud and a bit giddy to be taking over as editor in chief.
My biggest hope for Zeek? That our readers (you!) will find an online magazine that's unlike any other — one that showcases the people, ideas and conversations driving an inclusive and diverse Jewish community. One that's smart, progressive, and Jewish. The kind of magazine that engages people. Inspires action and innovation. Isn't the least bit shy about rabble-rousing or kickstarting debate.So here's what to look for: an online magazine that's unabashedly progressive, covers the vitality and voices of a growing movement, and profiles and promotes the ways Jews pursue justice in America. We'll tell the kinds of stories that make clear and urgent the links between social justice and Judaism, while keeping a sense of humor.
News and Politics

We must expand what is meant by "Jewish issues" beyond Israel and antisemitism. At a recent White House event in Washington DC, dozens of Jewish leaders talked about what that broader agenda should be. Here are some of them.