Rabbi Elianna Yolkut
Rabbi Elianna Yolkut is a rabbi without portfolio who strives to bring joy, understanding and deep connection to Judaism for people at all life stages. Raised with three brothers in her native St. Louis, where as a toddler she would often lose herself in the folds of her father's talit, Elianna is a thinker, writer and educator who seeks new models for religious community-building and fresh ways to teach Torah. Ordained in 2006 by the Ziegler School of Rabbinic Studies at the American Jewish University in Los Angeles, she was later an adjunct faculty member there while serving as assistant rabbi at the Conservative synagogue Adat Ari El in nearby Valley Village. Elianna, who holds a BA in Near Eastern and Judaic Studies and Sociology from Brandeis University, now lives with her partner and their young twins in Washington, DC. She tweets @rabbielianna.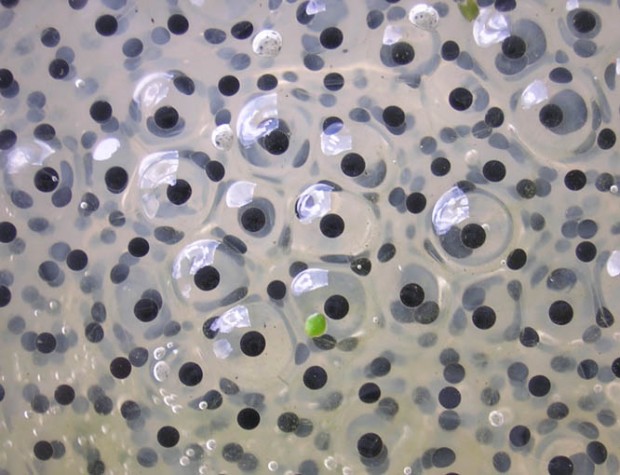 Frog Spawn
Faith and Practice
Frogs, writes Rabbi Elianna Yolkut, are cold-blooded amphibious creatures that hatch in cold environments, so the rabbis teach that the plague of frogs was meant to remind the Egyptian of the emotional distance and lack of intimacy that is a necessary prerequisite to enslave someone. Today technology is the cold-blooded creature that jumps into every moment of our lives, taking away our very ability to connect with others, to create space for intimacy with our children, our significant others and our friends.