Erin Patinkin
Erin Patinkin grew up in Chicago where she developed an obsession for Vienna beef hot dogs, Big League Chew, and Yan Can Cook television episodes. After graduating from the University of Wisconsin-Madison, and Columbia College Chicago, she spent her twenties working as an artist, actor, educator, and nonprofit executive, though every single free hour was spent thinking about and making food. Through a series of fateful events, Erin met her business partner, Agatha Kulaga, and the two decided to eschew their professional careers to start Ovenly, a creative kitchen specializing in baked goods and bar snacks located in Greenpoint, Brooklyn. Ovenly has been named to multiple best of lists (Eater, TimeOut, Village Voice). Dedicated to creativity, corporate responsibility, and sustainable business, Erin is a past LABA: House of Study fellow.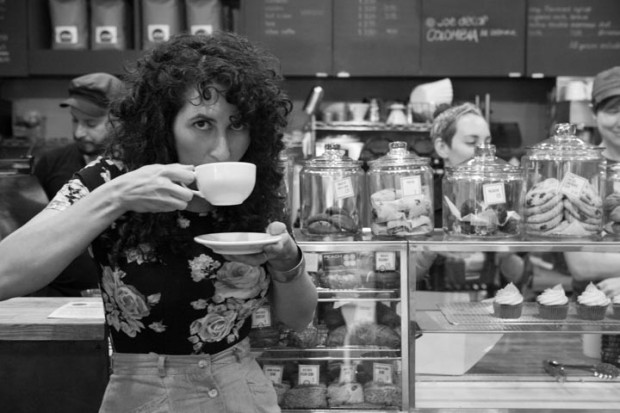 Erin Patinkin at Ovenly. Photo: Winona Barton-Ballentine
Faith and Practice
You could always drop what you're doing and stock up on ingredients for this dairy Shavuot recipe, created by Erin Patinkin, co-founder of Ovenly, dubbed "Best Bakery 2013" by Time Out New York.