Hands of the Heathens
Zeek is pleased to crosspost these recipes from the blog, Jewish Food in the Hands of the Heathens. Here is what these heathens say about themselves:
Technically we are not heathens, but real live Jews who share a fondness for cooking and eating. One of us keeps a kosher kitchen, the other a semi-kosher kitchen and the other… well, doesn't. We are simply looking for a way to share our love of cooking and our freakish knowledge of Jewish food in particular. That being said, the diaspora has allowed us to develop a regular hankering for a bacon cheese burger or a well cured piece of pork, so when we need a break from the traditional we will just share what we are also cooking for ourselves.
More than anything else we are inspired by the sentiment contained in this quote, "You want Americans to eat less? I have the diet for you. It's short, and it's simple. Here's my diet plan: Cook it yourself. That's it. Eat anything you want — just as long as you're willing to cook it yourself." -Harry Balzer July 29, 2009
About Amiee: I am a former Jewish professional who both knows the intricate details of the laws of Kashrut and also really enjoys occasionally making meals of trayfe-on-trayfe (i.e. bacon wrapped shrimp). My world of Jewish cooking began as a small girl who made challah with my Bubbie (great-grandmother Sophie, in this case) Unlike your Bubbie she was a slightly frightening woman with the rasp of many years of smoking in her voice, but she made damn good challah. As the first native Californian in a family of Chicago transplants, my formative years echoed with the constant complaint of not being able to get a decent bagel on the west coast. My Jewish food repertoire expanded in college when I discovered the only way I was getting a latke was if I made it myself.
About Gordon: I am a long time Jewish professional who has gone from a mere dilettante in the kitchen to a true obsessive in recent years (I am typing this in my kitchen). Although I keep a mostly kosher home today, I grew up as the child of non-observant New York Jews. In fact at one point we were the proud owners of a very large pig sow (that was in NJ) that we bred each year and birthdays were usually marked with the appearance of large butter soaked crustaceans. My formative Jewish food experiences were at my grandparents Passover Seders, the presence of liver in many forms on the dinner table and seeing my parents skillfully judge the hardness of a good salami from Katz's deli. Now I am going the DIY route, not content with having to go great distances to get a decent bagel or some pickled tongue I am just going to make it myself- and you get to watch.
About Marc: I am not now, nor have I ever been a Jewish professional. But I like being Jewish. My speech is peppered with Yiddish and my sarcasm, or lack thereof, highly mimics that of Larry David. I apologize if you find this too Jewy, but this is a Jewish blog after all… Recipes are a bit difficult for me. "Take some onions, stir them in… some salt… some of this… and…" I will do my best to recipe-ize my cooking. But a word of caution, being in the kitchen is so amazing because there is food waiting to be make into yummy art. Use these recipes, and all your recipes, as a stepping stone for new ideas. Don't be confined by what you read – be adventuresome!
So what makes food Jewish? I can't give a good answer (wikipedia tries). However there is one thing that almost everyone can agree on (and this is extremely uncommon for Jews): food brings people together. For yontifs, simchas, and even shivas, all the Jews do is cook and eat. I love cooking, but, in the spirit of Jewish mothers, I make sure to fed family/friends/roommates/etc so they never go hungry!
About Dafna: When Dafna emerges from her yoga retreat in the Holy Land and begins posting again we will tell you more about her :-)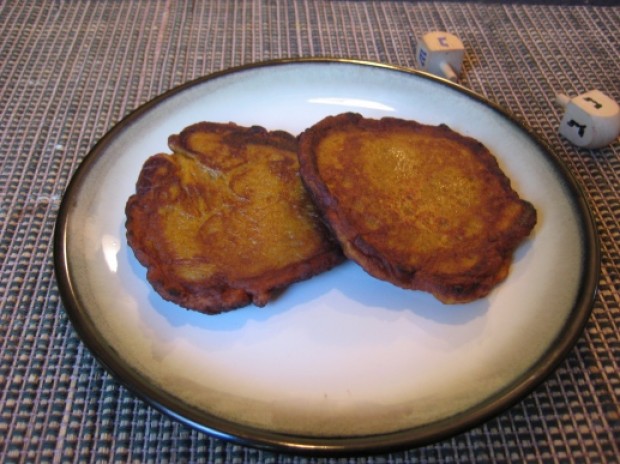 Life and Action
The Zeek archive is packed with articles that have as much relevance and urgency today as they did when they were written. Like this one – in fact, it's even more timely than it was back in 2010, when it originally ran.
Life and Action

Dragon fruit, star fruit, passion fruit–the heathens try new fruit for Sukkot.
Arts and Culture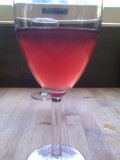 Try this recipe for pomegranate-infused vodka this New Year! L'Chaim!