Samuel Stein
Samuel Stein is a teacher, writer, researcher and organizer living and working in New York. He teaches Geography and Urban Studies at Sarah Lawrence College and CUNY's Murphy Institute. He is currently helping to convene a January 18 forum about one of the state's most important and embattled affordable housing programs, "Mitchell Lama: The Past, Present and Future of Affordable Housing in New York City,", hosted by 596 Acres and the Planners Network NYC at the Queens Museum.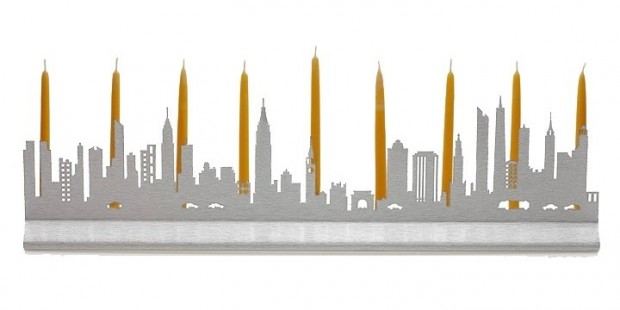 Manhattan Menorah by Valerie Atkisson (via Tenement Museum)
News and Politics
In New York City, the place I call home, activism and housing are virtually synonymous. It's not just that our city has a historic tradition of rent strikes and never tore down its public housing. It's that housing permeates nearly all of our other social movements too.
News and Politics

Jews in America are as class divided as any other demographic group, and generally we act as such: not in concert, but in conflict. The SPURA saga is worth understanding, remembering and retelling because it complicates any one particular narrative about Jews and New York City's dark history of destruction and development.
News and Politics

Will a Business Improvement District in Queens deprive new immigrants of the opportunities that helped so many Jewish families secure a successful footing for their families in the United States?
Like a lot of Jewish kids, I grew up hearing about the ways my family first experienced life in America. In 1902, my great-grandparents Solomon and Sarah Stein journeyed from Poland to Ellis Island, and the following year they had their first child. The family started out on Allen Street — now renamed "Avenue of the Immigrants" — until they crossed the Williamsburg Bridge, rented a place in Bushwick, and eventually settled in Midwood. With limited English and education, Solomon and Sarah did what they could to provide for their kids. Sarah sewed clothing at home; they couldn't afford a storefront, so Solomon would sell the clothes in the street, going door to door building a customer base. They raised a family of five children, all of whom went to college.