December 6, 2013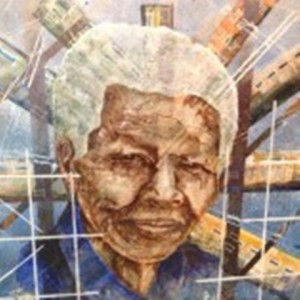 I learned about Nelson Mandela's death on my way back to the office from the White House Hanukkah reception yesterday. The news was not a complete surprise to anyone as the 95-year-old Mandela had been suffering with an intractable respiratory infection for many months. But it caught me short and saddened me deeply. With Hanukkah themes fresh in my consciousness, I could not help but see connections between the holiday and this great leader's life.
Hanukkah is about a band of freedom fighters, led by Judah Maccabee, who won a great victory over a formidable and oppressive ruler. And it is about the miracle of a scant amount of oil required to rededicate the Temple's ever-lasting light burning for eight days rather than one, as expected.
In my book, Nelson Mandela was a modern-day Judah Maccabee – a freedom fighter who led the struggle to overthrow the oppressive tyranny of apartheid. This decades-long struggle resulted in the rededication of the nation of South Africa as a non-racial democracy in 1994. And like the oil that kept miraculously burning, Nelson Mandela who was engaged in a cause for which he was prepared to die, survived the constant threat of assassination and execution and 27 years in prison to the age of 95.
Not only was he South Africa's first democratically elected president, but he served as the world's moral center, speaking out for justice and human dignity. And he inspired generations of activists.
For many Americans, especially young people, "Free Nelson Mandela" – on posters plastered to dorm-room walls, in songs blasting from stereos, and in chants ringing from campus quads – was the cause that awakened their early political activism. Even President Obama counts himself in that group.
But the cause was larger than freedom for one significant political prisoner – it was about ending the brutal, inhuman system of racial apartheid, a system that was supported directly or indirectly by our government and many others. So activists had to learn more than just the chants, they had to do research into the web of corporate involvement with South Africa and then into the investments of US universities and institutions. They had to build coalitions across sectors in order to magnify their efforts. They had to organize to educate and enlist others to speak out. And they had to think globally because, after all, this was a struggle led by South Africans in exile or hiding.
In the end, the biggest lesson for US activists was that their efforts paid off in a big victory – Mandela walked free in 1990 and South Africa was transformed. Nelson Mandela went on to burn brightly for many years thereafter as a conscience of the world. Today we mourn his passing but celebrate the light he lit for so many and in so many that shines still today.
About the artwork: This week, "We Heart Mandela: An Exhibition Inspired by Madiba" opened in Cape Town at the Clock Tower. It runs through February 2014.