July 3, 2014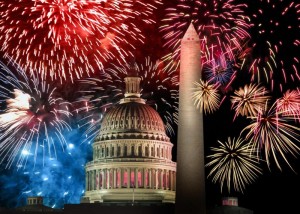 I can see the fireworks from the end of my street each July 4th. Granted I have to maneuver around a construction site to find just the right angle so my view isn't obstructed by any buildings — a small price to pay to enjoy our nation's capital's Fourth of July celebration.
This July, I've had a much better view of the fireworks set off by the Supreme Court as it "ventured into a minefield," as Justice Ruth Bader Ginsburg so aptly put it, with their final decision of the term in Burwell v Hobby Lobby. The decision set off fireworks on social media. Through memes, Twitter posts, shared articles (satirical and serious), impassioned status updates, and even protest profile pictures, women and men I know have been exploding in outrage over the decision of five men to privilege the religious beliefs of for-profit corporations over real, flesh-and-blood human beings employed by those companies.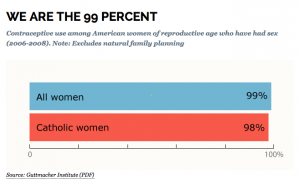 Mother Jones
Even to those of us for whom the decision was no surprise, seeing the ruling on the page left no place to hide — the Court has rendered birth control, used by 99 percent of American women in their lives, officially controversial. And reading Justice Kennedy's assurances that no one need worry that other healthcare deemed objectionable by some religions would be impacted, only made it clearer that this was about women whose healthcare needs were not of the same importance or value as other care. Mark my words, to paraphrase Martin Niemoller, first they came for the women's birth control and then they came after protections against LGBT discrimination. Yes, that's just how mad I am!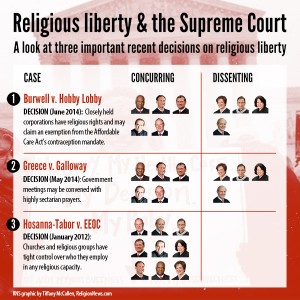 Religion News Service
If the Hobby Lobby decision was the grand finale — the send-up-all-the-fireworks-at-once moment — of the Supreme Court term, there were other explosions as well. Days before, a sharply divided Court issued that opinion, a shockingly unanimous decision in McCullen v Coakley invalidated a Massachusetts law setting a 35-foot buffer zone around abortion clinics. It's crucial to remember that the Massachusetts law was passed after a horrible shooting at a clinic in Brookline, MA,that killed two female clinic workers and wounded at least five others.
Despite what the Justices, sitting safely behind their own considerable buffer zone, would want us to believe — it's not just deeply religious anti-abortion "counselors" who want to get closer to patients and clinic workers. There are zealots — domestic terrorists — who have pledged to murder doctors, nurses, and others who provide abortion care. As a Jew, the murder of Dr. Barnett Slepian, an abortion provider in upstate New York who was killed as he returned home from shul, struck a special chord with me. By the way, Madison, WI, just announced that it will no longer enforce buffer zones around clinics.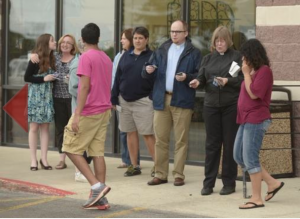 DailyHerald.com, "Local clergy hand out condoms at Aurora Hobby Lobby store"
Independence Day 2014 isn't the only celebration this season. This week, on July 2, we marked the 50th anniversary of the signing of the Civil Rights Act; activists gathered in Mississippi to mark the 50th anniversary of Freedom Summer and with it the sad anniversary of the murders of Andrew Goodman, James Chaney, and Michael Schwerner, teachers in the Freedom Schools of the South who were killed by the Ku Klux Klan for the "crime" of registering African-American voters. And we are building toward next year's 50th anniversary of the Voting Rights Act by working to pass a new Voting Rights Act to undo the terrible harm done by last year's Supreme Court decision gutting the 1965 law's protections.
While it is gratifying to see that these historic anniversaries have been widely noted in important and, hopefully, impactful ways, it's hard not to be somewhat cynical about the setbacks and erosions suffered on so many issues of late.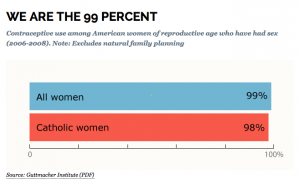 Mother Jones
I go into this July Fourth with mixed emotions. There's the sad realization that some very basic democratic values — equality, religious liberty, voting rights — in some ways, our "life, liberty, and the pursuit of happiness" have suffered a strong body blow. But, too, there's the gratifying reality that there is a strong movement of women — young and old, among whom are counted many of my Jewish sisters (and brothers) — who are turning their outrage into action, determined to win back our rights and freedoms.
I think I'll focus on the latter as I enjoy the fireworks from my neighborhood perch this year.
Sammie Moshenberg recently stepped down from her post as Director of Washington Operations for the National Council of Jewish Women. She is a consultant in DC, specializing in strategic grassroots capacity building and engagement.