May 8, 2014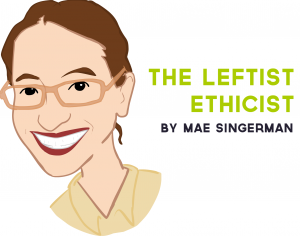 I am a senior staff member at a progressive Jewish nonprofit with many young(er) staff people. I am a mentor for a few women who are early in their careers. In my organization, there are many women, but men still occupy most of the top positions. I sometimes find myself encouraging cutthroat attitudes that I don't really believe in because I know it is part of what these young women will need to advance. Is this ethical? —Mentoring Against My Values
Inequality between men and women in the Jewish communal world is a hot issue, especially around pay and leadership, two issues I'm sure you discuss with your mentees. A recent Forward analysis found only 10 women leaders among the 74 executives at the largest Jewish national nonprofits, "a paltry 13.5%, and there's still the same gender gap in pay, with women earning about 66 cents for every dollar earned by the men in the upper echelons of Jewish communal power."
Be honest with your mentees about the sexism in your workplace and field, but don't sell yourself or them short by acting like it is how you like it. I'm not with this "Lean In" feminism.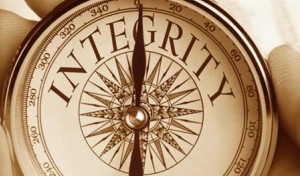 I spoke with Toby Herzlich, senior trainer with Rockwood Leadership Institute and co-founder of Cultivating Women's Leadership, about your dilemma. "The role of women in leadership now," she said, "is to help cultivate the world we know is possible through the younger women coming up."
With more women in senior leadership positions than ever before, technology rapidly advancing, and the rise of consultants, the old boys' clubs are on their way out. "We are in an in-between time. We haven't built the new structures yet, but we know these need to break down. We need to birth the kind of organizational structures that will serve people better by living them into form," said Toby.
Patriarchy may be alive and well in your organization — like it is everywhere else — but I doubt it's in the DNA of the organization's vision. Talk with your mentees about what lies at the core of your organization. Instead of encouraging younger staffers to compete, focus on bringing your mentees together for collaboration. Offer space to discuss challenges, hold each other to high standards and envision what could come next for your organization and field.
Beyond mentorship, think about the role you have to play in changing the culture of your organization, including engaging with men in leadership around the importance of this issue. With strong bonds in their workplace, younger staff will stick around longer to create the changes the place needs to excel. The fact is, a new leadership model is needed for the way workplaces function now, anyway. Help your organization push forward in the right direction.
If you're as enthralled with Toby Herzlich's wisdom as I am, check out her next Cultivating Women's Leadership retreat.
Send questions about ethical dilemmas to LeftistEthicist@Zeek.net. The Leftist Ethicist is an advice column for Zeek readers who envision a more just world and act to create it. With a commitment to justice and progressive Jewish teaching (and a loving nod to the Bintel Brief), the Leftist Ethicist provides a space to raise questions, without judgment, and receive sensible solutions.
The Leftist Ethicist is not intended as a replacement or substitute for financial, medical, legal or other professional advice.It's just my opinion! What's yours? Talk back in the comments!