December 16, 2014
Feel like you're doing it wrong? Or maybe you're just ready to make this Hanukkah even better? Let us help. Check out ZEEK's guide to Hanukkah. We've got ideas to light up the next eight nights — whatever kind of Jew-ish you are, from A(ctions) to Z(EEK).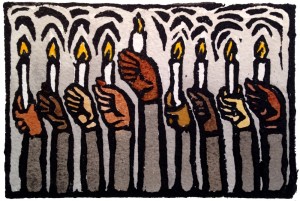 Zoe Cohen #ChanukahAction
1) Act
Do you believe in "the potential for society to be transformed"? That's the guiding principle of the national #ChanukahAction to end police violence, which kicks off with events around the nation, including in front of the Barclays Center in Brooklyn, led by Jews for Racial & Economic Justice, Bend the Arc: A Jewish Partnership for Justice, and the Arab-American Association of NY, as part of #ThisStopsToday.
There's a lot more than events at #ChanukahAction — including a ritual toolkit — and eight actions for eight nights. Get a head start, and sign T'ruah's letter right now.
2) Fry Inclusively (Gluten-Free)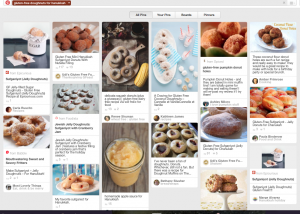 Once you've got your mouth in the mood, you're ready to BYOLB, that's Bring Your Own Brisket Latkes, from the Gluten Is My Bitch guide "How to Gluten-Free Crash a Hanukkah Party."
Light the way forward for celiacs this year — with jelly-filled, sugar-powdered, gluten-free doughnuts. Mmmm.
3) Give Fairly
You can give without guilt, thanks to the ever-expanding offerings from Fair Trade Judaica.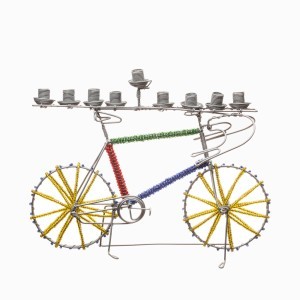 And if you're too late for these eight crazy nights, don't worry.
Buying responsibly helps everyday.
4) Sing With Abandon
Naomi Less of Jewish Chicks Rock makes heartfelt abandon seem new (warning: catchy) in "8 Nights (Hanukkah Song)."
5) Laugh So Hard You Can't Even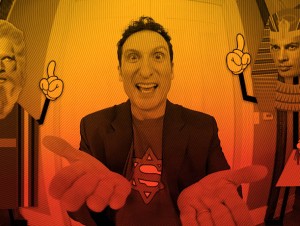 Jewmongous
Funnyman Sean Altman brings song, satire, shtick and no shame whatsoever together in "JEWMONGOUS: Unkosher Comedy Songs" this Saturday at the Brooklyn Academy of Music. It's free.
6) Learn and Reflect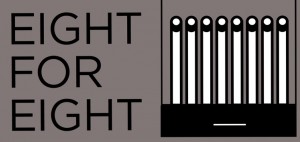 You don't need to set foot in a synagogue to keep up with some of America's fastest-moving rabbis: Check out Eight for Eight. That's 8 rabbis, 8 nights, and 8 takes on Hanukkah, featuring Rabbis Sharon Brous of IKAR (Los Angeles), Lizzi Heydemann of Mishkan (Chicago), David Ingber of Romemu (NYC), Noa Kushner of The Kitchen (San Francisco), Amichai Lau-Lavie of Lab/Shul (NYC), Rachel Nussbaum of Kavana (Seattle), Shira Stutman and Scott Perlo of Sixth & I (Washington, DC). Yep – that's one for each night.
7) Get Out Your Justice Planner: Use Your Power in 2015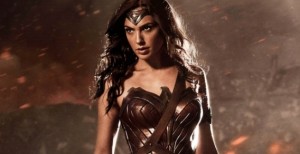 Gal Gadot as Wonder Woman
Make your 2015 meaningful. So now's the time to start thinking about how you'll be an agent of change. 2014 has been a devastating year in terms of the widening gap between rich and poor in the United States. Now's the time to start thinking about one concrete thing you can do to work toward economic justice and injustice in the year ahead. Tell us about it in the comments. Use your powers for good.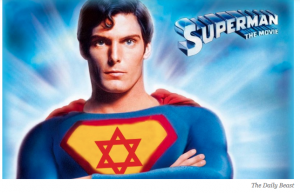 Daily Beast
8) Read ZEEK's Hanukkah Series on Resistance
We asked for submissions, and our readers answered. We've got new ideas and ways of thinking about Hanukkah, resistance and the future of the Jewish left in America. These are perfect for starting a lively dialogue or sharing. Follow ZEEK @ZEEKMag and you won't miss a single one.
Sustaining Resistance: How My Everyday Practices Make My Everyday Activism Possible, by Yaira A. Robinson
ZEEK Relies on Support from Readers Like You. And Your Generous Friends and Giving Circles.
Please consider supporting ZEEK Magazine. Even a small, tax-deductible donation can be a huge help to a small magazine.