Yehoshua November
Yehoshua November is the author of God's Optimism, which won the MSR Poetry Book Award and was finalist for the L.A. Times Book Prize in Poetry. His poems have appeared in Virginia Quarterly Review, Prairie Schooner, The Sun Magazine, and on NPR's The Writer's Almanac. November's work has also been featured in many Jewish publications, including The Forward, Moment, The Jewish Week, and Zeek. He teaches writing at Touro College and Rutgers University.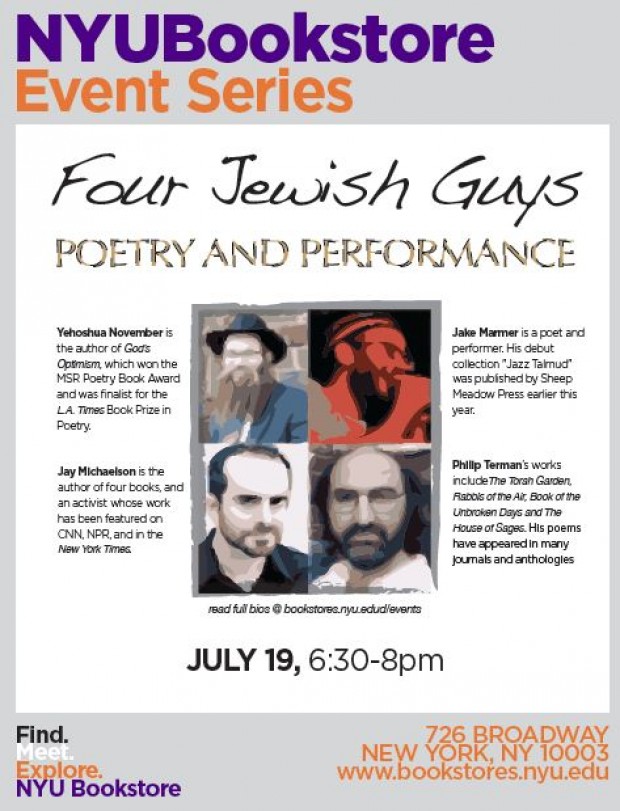 Events
Poetry reading and performance with Philip Terman, Yehoshua November, Jay Michaelson, and Jake Marmer.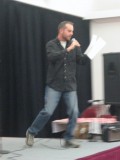 New poetry by four Jewish guys, Philip Terman, Jake Marmer, Jay Michaelson, and Yehoshua November. Each has a different take on the neurotic conundra of Judaism and masculinity.